Navigating the complex relationship between an organization and the union.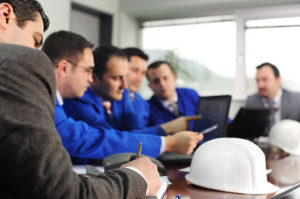 Conflicts arise, creating an opportunity to explore mutually beneficial solutions while protecting the long-term sustainability of a company.
Clients of Yarnell Law have been able to successfully negotiate win-win solutions and maintain a profitable company, a key to long term employment. Contact us for assistance with a dispute or upcoming negotiation, including:
UNION ORGANIZING CAMPAIGNS
Mr. Yarnell has conducted more than 25 Union Organizing Campaigns for Employers. These campaigns nearly all resulted in victories for employers while creating or reorganizing the workplace structure so as to limit the probability of future organizing campaigns. This arises from a restructuring of the workplace in a manner which is both responsible to employee needs while at the same time permitting the employer to maximize profitability. In nearly all circumstances, companies have remained union free.
NATIONAL LABOR RELATIONS BOARD TRIALS
Mr. Yarnell has extensive experience before the National Labor Relations Board. These cases have resulted in the dismissal of Unfair Labor Practice (ULP) charges against companies arising from claims of discrimination for participation in union supported activity. Mr. Yarnell has tried a number of ULP charges to conclusion before the Board.
COMMERCIAL LITIGATION
Mr. Yarnell has had extensive litigation experience in commercial litigation matters litigated in the Pennsylvania State Courts as well as in federal courts in Pennsylvania, Ohio, New Jersey and New York. These include a multi-year litigation in the United States District Court for the District of New Jersey in which he secured an enforceable contract for a group of physicians who previously operated under an agreement that was flawed on several levels, not least of which its violation of antitrust laws.